Eastern Bank Ltd (EBL) and the Prerona Foundation have signed a memorandum of understanding to provide training for women entrepreneurs. Photo: Collected
">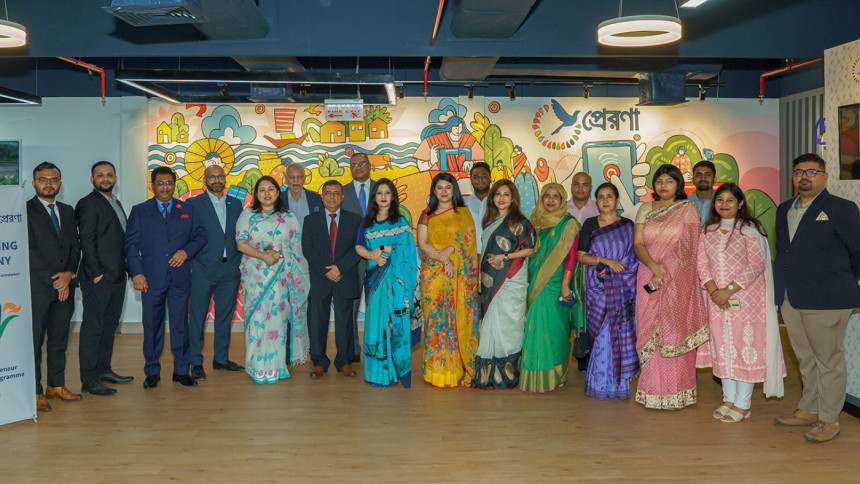 Eastern Bank Ltd (EBL) and the Prerona Foundation have signed a memorandum of understanding to provide training for women entrepreneurs. Photo: Collected
Eastern Bank Ltd (EBL) and the Prerona Foundation have jointly launched a program aimed at providing women entrepreneurs with in-depth knowledge of business management and financial literacy.
To this end, EBL and the Prerona Foundation signed a Memorandum of Understanding (MoU) at the latter's office in Dhaka on March 15, a press release said.
The training program is expected to start from May 2022. Interested women entrepreneurs can find more information about it on the social media platforms of EBL and the Prerona Foundation, he said.
Mubina Asaf, Director (Governing Body) of the Prerona Foundation, said, "We are focusing on building the capacity of women artisans through multiple projects across the country.
"Ensuring the inclusion of women in mainstream economic activities would also mean providing them with better access to financial tools. This is why it is essential to provide women with holistic knowledge on financial literacy and business management."
M Khorshed Anowar, Deputy Managing Director and Head of Retail and SME Banking at Eastern Bank Ltd, said that EBL always believes in empowering women and has designed products and services tailored to the needs of female entrepreneurs .
"In response to the lack of tailored capacity building programs in the market, EBL, in association with the Prerona Foundation, is working to launch an Entrepreneur Development Program that will provide end-to-end training, guidance and support. end to growth-stage entrepreneurs so they can effectively manage their businesses in any business environment."