At the Mt. Sinai Health Foundation's annual meeting June 8 at Severance Hall in Cleveland's University Circle neighborhood, the general topic of discussion centered around the COVID-19 pandemic — including the foundation's response to the pandemic and how the community came together.
The 2021 and 2022 Maurice Saltzman Award winners were recognized, with Dr. Daniel Simon, President of Academic and External Affairs and Scientific Director of University Hospital Health System, receiving the 2021 award, and Dr. Akram Boutros, President and Chief the leadership of MetroHealth, receiving the 2022 award. Boutros is preparing to retire from MetroHealth at the end of the year.
Accepting his award, Simon recalled something cardiologist Dr. Eugene Braunwald once told him: "Dan, look more like the moon than the sun. Shine with the reflective glow of others.
"Tonight, I can shine because of the 30,000 caregivers at UH who work tirelessly and with compassion for our patients, their families, and the community," Simon said. "Tonight, I shine because of outstanding Chairs and Institute Leaders who have established transformative clinical and research programs. And tonight, I shine thanks to our leadership team, who are dedicated to upholding our 156-year legacy that the needy are most worthy.
Simon said it was also hugely meaningful for him to receive an award from an organization "so deeply rooted" in the traditions of Judaism.
"We are bound by the principle of loving kindness and the belief that if we save one life, it's like saving an entire world," he said.
Boutros, who was unable to attend in person due to a prior engagement, prepared a video address in which he spoke about MetroHealth's individual impacts on the community and how the Mt. Sinai Health Foundation continues to make these community-level efforts possible through their financial support.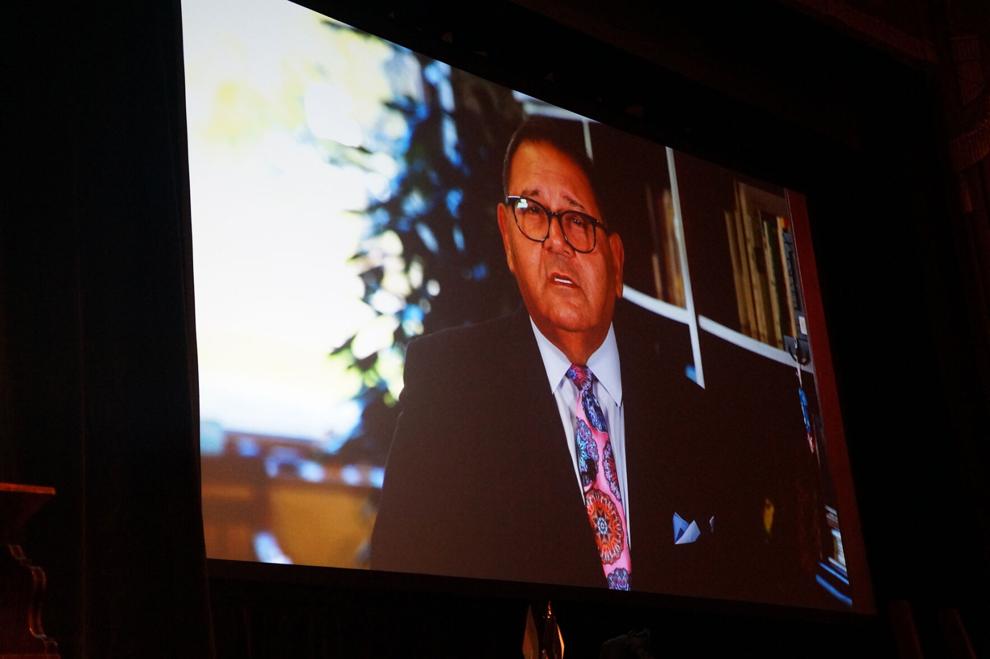 He detailed a 2017 story about a young pregnant mother, whom he called Johanna, who lived with her drug-addicted mother and was afraid to raise her child in this environment. A nurse provided by the MetroHealth Nurse-Family Partnership helped guide Johanna through her pregnancy and advised her on how to talk to her mother about potty training. Now Johanna has a healthy four-year-old daughter, her mother is clean, and they are closer than ever.
"Here's what I love the most about this story is how helping one person ended up helping three," Boutros said. "Three of the thousands of lives the Mt. Sinai Health Foundation has improved. It's your work that leads to the great programs and success stories that inspire me to do more and inspire me to be better. This is the spirit of the Mt. Sinai Health Foundation.
Boutros also announced his intention to donate the $1,000 prize that accompanies this honor to the MetroHealth Nurse-Family Partnership.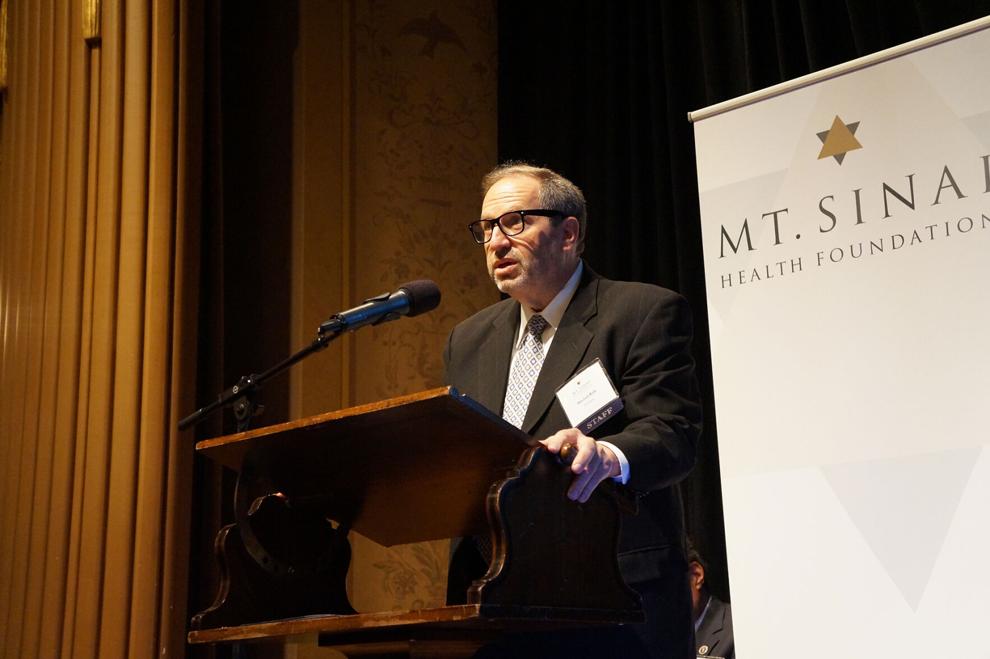 Mt. Sinai Health Foundation President Mitchell Balk delivered the evening's keynote address, "COVID-19 Pandemic: Mt. Sinai Responds," detailing the foundation's work over the past two years and half to help people in northeast Ohio fight the pandemic.
Also at the meeting was outgoing board chair, Justice Dan. A Polster was recognized for his services to the foundation and was named director for life. Ira C. Kaplan was named president in his place, presenting Polster with a certificate of honor. Dr. Tom Abelson, Kim Meisel Pesses and Julie Adler Raskind, who also received certificates of honor, rotated on the board. Dr. Peter Golden, Jr., J. David Heller, Mariely Luengo and Alan Rosskam were appointed for an initial term of three years.
Michael Goldberg was appointed for an additional one-year term, and Kaplan, Amy Main Morgenstern, James A. Ratner and Jeanne Tobin were reappointed for additional three-year terms.