By the Marfan Foundation
This year, the Marfan Foundation webinar series focuses on the latest research related to Marfan, Loeys-Dietz and VEDS with leading experts giving the presentations in our regular webinar format. As always, participation in these webinars is free, but registration is required.
The webinar schedule for the coming year currently includes the following. Please stay connected to the Marfan Foundation, the Loeys-Dietz Syndrome Foundation, and the VEDS movement to be notified when additional webinars are added.
September 19, 2022
Aortic disease researchfeaturing GenTAC 2022 Aortic Summit Highlights.
Presenter: Dr. Kim Eagle, Frankel Cardiovascular Center, University of Michigan, and President of GenTAC. REGISTER.
November 9, 2022
Physical activity researchtaking up the strengths of the many studies presented at Science in Paris (August 2022).
Presenters: Dr. Alan Braverman, Washington University in St. Louis, and Dr. Siddarth Prakash, UT Health. REGISTER.
February 23, 2023
Genetic research. Presenter: Dr. Hal Dietz, Johns Hopkins. REGISTER.
March 29, 2023
Pulmonary research. Presenter: Dr. Enid Neptune, Johns Hopkins. REGISTER.
May 2, 2023
eye research. Presenters: Dr. Jefferson Doyle, Johns Hopkins, and Dr. Deborah Vanderveen, Boston Children's Hospital. REGISTER.
All webinars will take place from 7:00 p.m. to 8:00 p.m. Eastern Time. Each webinar includes a presentation followed by a time for questions and answers.
Once registered, you will receive an ID and can participate via your smartphone, tablet or computer. There is also a possibility to call.
For additional educational opportunities, please visit the Foundation's website.
If you have any questions, please do not hesitate to contact Eileen Masciale, Program Manager, [email protected]
Find out more about the Marfan Foundation's research program
Supporting research is one of the core mission areas of the Foundation. Our research grant program is designed to provide financial support to researchers studying any or all of the disciplines involved in Marfan syndrome, VEDS, EDS, LDS, and other aortic and vascular genetic conditions. The awarding of grants is based on the evaluation of proposals by the Marfan Foundation's Scientific Advisory Board with the approval of the Board of Trustees.
In August 2021, the Foundation, which has funded 158 research grants and initiatives since 1989, announced that it had updated its research grant program to have a more meaningful impact on scientific advances to improve lives. people with Marfan, Loeys-Dietz, VEDS, and other genetic aortic and vascular conditions. The new grants are designed to encourage and support transformational science. All the details are here.
To support research and progress on Marfan, LDS, and VEDS, please donate here.
---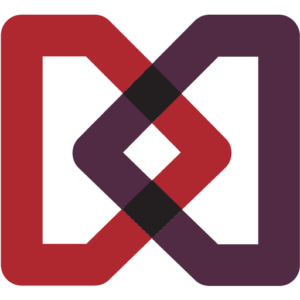 The Marfan Foundation saves lives and improves the quality of life for people with genetic aortic and vascular diseases, including Marfan, Loeys-Dietz and Vascular Ehlers-Danlos syndromes.
---