Press release | John S. and James L. Knight Foundation
Three business leaders who have made significant contributions to their communities join the Board of Directors of the John S. and James L. Knight Foundation.
The three new directors are: Austin Clements, managing partner of Slauson & Co., a Los Angeles-based startup venture capital firm whose mission is to invest with intent, rooted in inclusion; Ana-Marie Codina Barlick, CEO of Codina Partners, a real estate development and investment firm focused on successfully transforming South Florida communities into vital and thriving centers for life, work, culture and commerce; and Ramona Hood, President and CEO of FedEx Custom Critical, a major North American transportation provider located in Green, Ohio.
"Austin, Ana and Ramona are transformative business leaders who have impacted their communities. They share the belief that to build a more effective democracy, communities must be informed and engaged," said Frank Borges, President of the Knight Foundation Board of Trustees Foundation Chairman Alberto Ibargüen added, "Their leadership will help elevate Knight's work in funding journalism, the arts, media research and democracy, and the success of the towns where the Knight brothers published newspapers.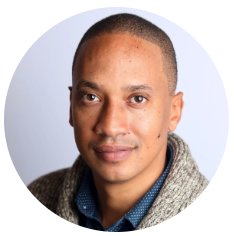 Austin Clements
As managing partner of Slauson & Co., Clements directs the firm's investments in early-stage technology companies that are primarily led by entrepreneurs who identify as a person of color. A champion of inclusion in the Los Angeles tech ecosystem, Clements is the founding chairman of PledgeLA, a citywide initiative that promotes diversity, equity, and inclusion in technology.
"The arc of technology will have a significant impact on how communities across America engage, so it's critical that it be shaped by those it impacts," Clements said. "Over the years, the Knight Foundation has ensured that more voices and perspectives are reflected and honored. I'm excited to play a part in continuing this for the next generation.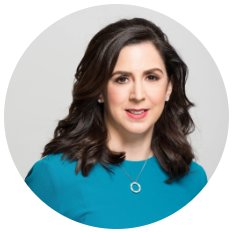 Ana-Marie Codina Barlick
Barlick founded Codina Partners with her father, Armando Codina, in 2009. She oversees all of its operations. Prior to becoming CEO, she led a master plan for a suburban office park in the 250-acre Downtown Doral (Miami-Dade County) mixed-use development with over 5,000 residential units; 250,000 square feet of retail space; over one million square feet of retail space; Downtown Doral Charter Elementary School; Downtown Doral Charter Upper School; Doral Town Hall; and a 4.5 acre park.
"As a native of Miami, I grew up surrounded by the Knight organization and its tremendous impact on our community," Barlick said. "I am honored to serve on the Knight Foundation Board and look forward to championing the legacy and vision of the Knight Brothers. »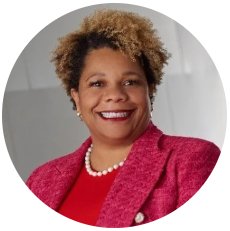 Hood Ramona
Hood is a highly accomplished leader, culture shaper and people builder, who brings more than 30 years of FedEx experience to her role at FedEx Custom Critical as President and CEO. Ramona has been instrumental in maintaining the company's strategic vision despite unexpected domestic and global crises. His business advancement and valued success spans a range of areas including sales, marketing, compliance and operations, giving him an intuitive ability to tackle challenges and turn them into opportunities. strategies with long-term solutions.
"I am thrilled to join the Knight Foundation Board of Trustees and continue to drive forward the organization's strategy and vision," said Hood. "Supporting the success of our communities has always been important to me, and I look forward to contributing to the work of the Knight Foundation. »
About the John S. and James L. Knight Foundation:
We are social investors supporting more effective democracy by funding free speech and journalism, arts and culture in the community, research in media and democracy, and in the success of cities and American villages where the Knight brothers once published newspapers. Learn more about kf.org and follow @knightfdn on social media.